Exterior Cleaning The Way It Should Be
Friendly, expert gutter cleaning &
power washing 100% GUARANTEE!
NEIGHBORS

THINK ABOUT US?
Tomczak R.
Window Cleaning
I had to be out of town when Even Flow Services washed my windows on the outside and power washed my porch. That was not a problem. They did a great job and my only regret is that I wasn't here to meet them. I will be hiring them again. Great job!
Your Satisfaction is Our #1 Priority
We are happy to provide
a free quote for gutter cleaning or pressure washing give us a call!
We take the time to clean your home right and never cut corners or rush through a job.
Our licensed and insured gutter cleaning and power washing company in Delaware have been keeping homes clean for over 25 years. We use the latest technology and safe cleaning agents to ensure you receive the most effective service possible. We stand by our work and take pride in delivering you a clean and fresh home, every service, every time! If you're not happy, then neither are we!
We have the tools & expertise to provide you with the best power washing in Delaware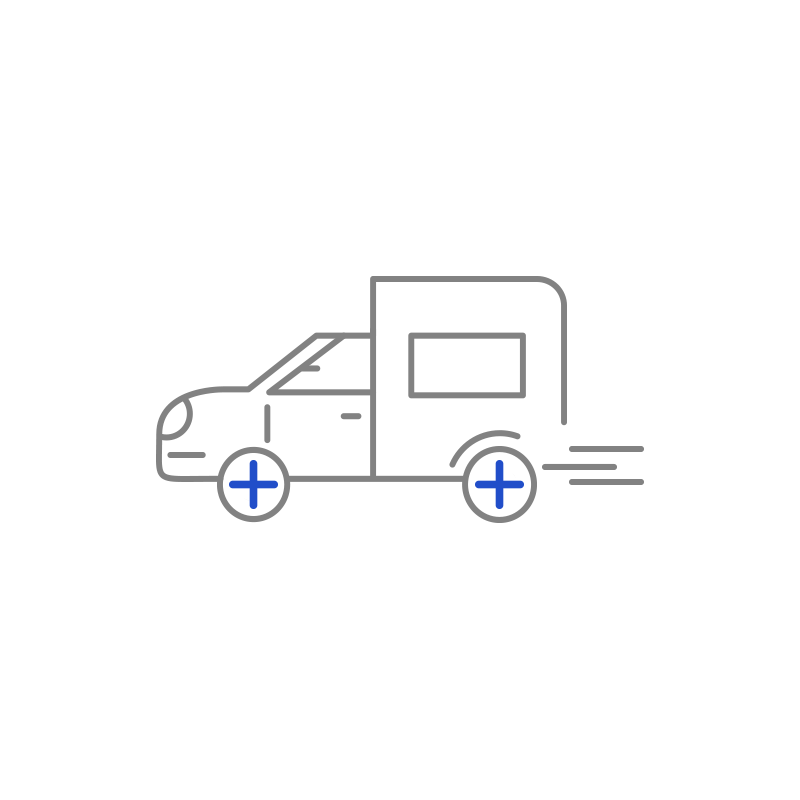 All our services are 100% Guaranteed if you are unsatisfied we will return
Contact the highly skilled professionals at EvenFlow Services for power washing & gutter cleaning at (302) 266-0332 for all your exterior cleaning in New Castle County, Delaware.
EvenFlow Services is your local Delaware exterior cleaning company, We understand your frustrations in searching for a reliable gutter cleaning or power washing company in Delaware that will arrive on time and perform quality work.
EvenFlow Services is committed to delivering top-notch services in gutter installation and cleaning, soft pressure washing for houses and roofs, power washing for driveways, patios, porches, and other exterior features. Bear residents have entrusted their homes to us since 2004. We continue to provide our customers with personal attention, honest prices, and total peace of mind. Before spending another weekend trying to make your curb appeal shine call us for a fast, free, and no-hassle quote or for same-day and next-day services in Bear, Hockessin, Middletown, or anywhere in New Castle County. As your residential service specialist, we are your one-stop resource for all your exterior cleaning needs!
​
Our Five Star Exterior Cleaning Services
Sit back & Relax we will keep your home in tip-top shape
Instant Savings Just For You!
Power Washing
$ 25 OFF
Driveway & Walkway
​
Veterans / Responders




10%

OFF




Any Service
Gutter Cleaning
$25 OFF
New Clients Only
Delaware's Premier Gutter Cleaning Company
Gutter Installation, Cleaning, Repairs & More
​For some gutter cleaning is a side job, for us, this is how we built our business over two decades ago.
We offer top-notch gutter services with the most requested service being gutter cleaning, gutter installation, and gutter repairs. We know the valuable role your gutter system plays in the overall health
of your roof and basement this is why we keep your gutters in their best shape so they can do their job
of protecting your home and investment. Our team is fully trained, licensed, and insured so if an accident does occur while working at great heights you are not held liable. Our team is quick to respond to all gutter cleaning inquires and answer all your questions. Please fill out our contact form or call us directly for a free quote or to schedule your gutter cleaning services in and around Bear Delaware.
Imagine the peace of mind that comes with knowing the cleanliness and condition of your home's exterior is in the capable, reliable hands of a true cleaning professional like our technicians at EvenFlow Services. We believe each customer should be treated in the same manner we would hope to be treated when hiring a home service technician. This starts from your first phone call to our power washing company to long after we clean your gutters or soft pressure wash your house or driveway. We make it a point to show our customers they matter by:
Arriving on Time
​
Providing Affordable Pricing
​
Prompt and Professional work
Friendly & Local Gutter Guys
​
Look For Our Trucks In Your Neighborhood
& Be Sure To Give Us A Wave! 19001,19002,19003, 19004, 19701,19702,19707 19736,19709,19734, 19896
19711,19713,18714,19715,19716,19717, 19892 19725,19726,19801.19802,19806,19809, 19880
Schedule Gutter Cleaning or Power
Washing For Your Delaware Home!
Delaware Best Exterior Cleaning



Deck & Fence Power Washing
Porch & Patio Power Washing
100% Satisfaction Guarantee
Highly Rated Delaware
Gutter Cleaning
Fully Insured Power Washing
Company
Latest Technology & Eco-Friendly Cleaning Solutions
SPEAK WITH OUR FRIENDLY TEAM